Concrete Polishing Perth.
A beautiful looking, low maintenance finish that is extremely scratch resistant. Suitable for new or renovated homes, office space, factories, warehouses and high traffic areas. Get a free measure & quote or give us a call today, we are here to help!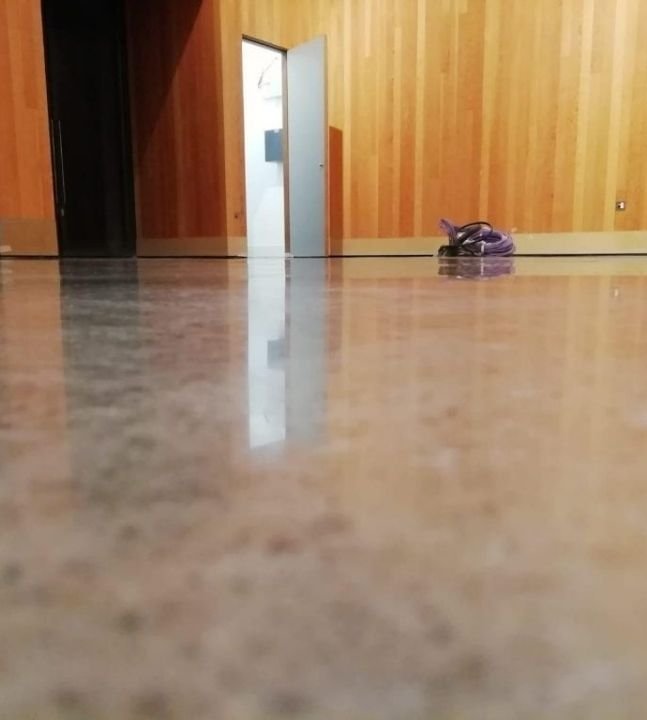 Polished Concrete Perth. Stylish and Affordable!
An incredible looking, low maintenance finish that is extremely durable. Polished Concrete Perth is suitable for new homes or ones that are being renovated. Its also great for factories, office complexes, warehouses and areas that receive a lot of traffic. Wherever Concrete Polishing is getting done, it is fast becoming the number one choice for Perth residents when looking at flooring options.

Polished concrete floors Perth are rapidly becoming popular in residential spaces because they are considered a wonderful environmentally friendly solution. The modern stylish look of polished concrete means that its forever gaining in popularity!
Polished Concrete floors have many benefits such as, low-energy conservation, slip resistance and ecological sustainability. Better yet, is highly durable and has low maintenance properties. Polished Concrete floors really are the most cost-effective solution that more Perth locals are turning to. Whether you have new or old concrete, Flawless Concrete Polishing Perth have the solution for you.
We are often referred to as the #1 Concrete Polishers in Perth for a good reason! Take a look at what some of our happy customers have to say.
We couldn't probably be more pleased with our new polished concrete flooring! The team worked nonstop to produce a floor which surpassed our expectations. Brilliant! The team interacted with us wonderfully – we understood what was occurring every step of the way and felt that we could make our own decisions throughout the whole process. We will surely recommend Flawless Concrete Polishing to anyone wishing to polish their concrete floors.
Excellent, Professional, On Time, Beautiful; All describe the work of Flawless Concrete Polishing Perth. I chose a driveway of concrete offset rectangles with rocks in the seams. It is beautiful and a real eye catcher! People are stopping by and asking for your company's name. It has been a pleasure working with you who did a great job in the time promised and under continuous supervision.
Why choose Flawless Concrete Polishing Perth?
At Flawless Concrete Polishing Perth, we're the name everyone knows in Perth when it comes to extremely well-priced solutions in polished concrete floors Perth. Our experts take care of many residential and commercial properties all around the Perth Metropolitan area. It doesn't matter the size of style of the property. The professional concrete polishers we use, have the knowledge and expertise to get the job done.
Working with a specialised crew of concrete polishing professionals means dependable advice, usage of the highest-quality tools in the industry and quick, friendly service. If your considering quality polished concrete services Perth, never compromise anything less than the very finest. Contact our team today to learn more about what we can do make your floors shine.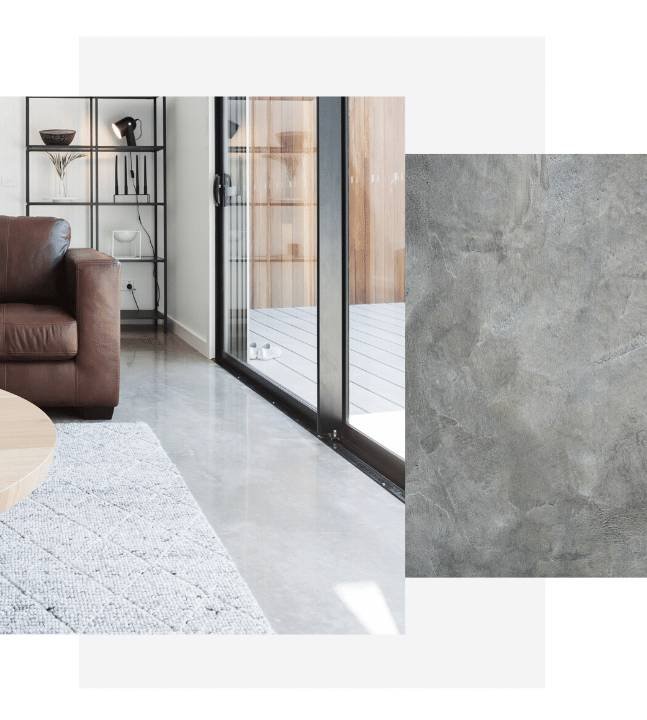 Trust The Professionals In Polished Concrete Perth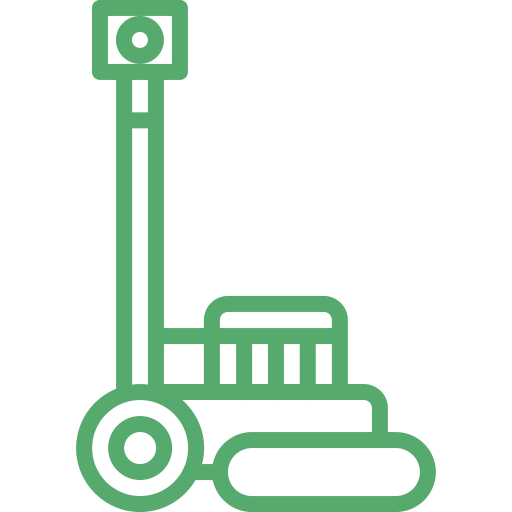 Quality Tools
Flawless Polished Concrete Perth only uses cutting edge tools and materials.

Eco Friendly
Polished Concrete Floors are one of the best flooring options for a sustainable future.

Well planned design
Our Concrete contractors in Perth will thoroughly plan out the job and make sure you are 100% happy.
The best solution in modern flooring
Why should you choose Concrete Polishing Perth?
Polished concrete is widely considered the best sustainable design in flooring options. Because, it utilises the materials that are already present. Many buildings today are constructed on a concrete slab. When the concrete is polished, the energy and material consumed by installing a floor covering is eliminated. It is definitely  an option to consider when moving towards a more eco-friendly solution. Polished concrete floors Perth are hassle-free, as they are more durable and easier to clean than many flooring options. The best low-maintenance flooring in Perth!
Polished concrete restoration
Concrete Polishing became more and more popular in Perth throughout the nineties and has only become more popular since. Many of these floors around the Perth Metropolitan area, require concrete polishing restoration. These floors can be transformed into their former glory with the help of Flawless Concrete Polishing Perth. Our experts are fully qualified at restoring these floors in both large and small residential and commercial areas. We even do Concrete Driveways Perth. 
Aggregate Concrete Transformations.
Washed aggregate concrete can be completely changed into an outdoor polished concrete Perth by grinding the surface to a deeper level. This is a great way to bring back the life of your floor and lower the honed concrete cost Perth.
Some of the reasons you may want honed concrete include:
The washed aggregate floor looks like poor quality
Maybe washed aggregate floor is blemished, looking dirty or has faded over time
The concrete is too rough which makes it hurtful on bare feet and dangerous for playing children.
Due to it's smooth finish, Honed concrete Perth is easier to clean
Will improve the look and value of your property.
Could you imagine the "WOW" factor when you have a stunning a stone bench top gloss on your floor? Polished Concrete floors Perth take away the requirement to have the floor resurfaced with a sealer every couple of years. This makes it a gorgeous, inexpensive and practical substitute to floor coverings. Polished concrete Perth is considered a fully sustainable flooring option as it makes use of the materials already there.
Why Is Concrete Polishing In Perth So Popular?
Well, you may want floors that are easy to maintain, look good and are cheap. Therefore, we'd recommend polished concrete flooring.
Polished concrete is one of the best resources in the construction industry, which is why it's quickly becoming one of the most popular flooring options in Australia.
We provide the highest-quality Concrete Services Perth has to offer, so if you're after advice on burnished concrete; look no further that Flawless Concrete Polishing Perth.
Recent Projects
Some photos from our Concrete Services Perth.
Fremantle Concrete Polishing
Cannington Concrete Polishing
Perth City Concrete Polishing
The Concrete Polishing Process
Grind to achieve a consistent finish and remove marks
Grouting to remove small holes and imperfections
Application of hardener with special tools
Remove remaining Hardener using coarse polishing pads
Apply second coat of Hardener – wait for drying
Remove Hardener with semi-coarse grit pad
Additional coating of Hardener if needed
Removal of Hardener with finer polish pad
Concrete Polish with 400, 800, 1500 or 3000 to achieve desired finish eg. matte or gloss.
Application coat of Enhancer – Wait to dry then polish off remaining Enhancer
These steps are essential to the final product. Flawless Concrete Polishing guarantee the use of high excellent polishing pads and grinding equipment to get the job done professionally.
Top reasons for choosing polished concrete for your flooring needs:
Get in Touch with Us!
Get a free no-obligation quote today.
Very well priced and extremely friendly team. I cannot recommend Flawless Concrete Polishing Perth enough. They were an absolute pleasure to work with and they made they made the whole process of getting a new polished concrete floor a breeze! Thank you so much guys.